Welcome to

from Winnipeg, Manitoba, Canada

Winnipeg is sometimes warmer than the South Pole, but it wasn't on:
8 Dec 2013, 8:53 am - Winnipeg -27, South Pole -27
9 Dec 2013, 7:13 am - Winnipeg -27, South Pole -27

---
Hello out there!
There is a lot of specialized stuff I have put together.
If any of it interests you, feel free to cruise right to it.

---
A New Day For Genealogy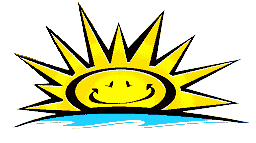 BEHOLD - A New Concept for Genealogy - A New Era for Genealogists
Version 1.0 of Behold is now available! Download Page
Behold - You will love it!
---

Genealogy Software
For 11 years, I had my Genealogy Software Links page as a resource for genealogists (over 400,000 hits). But now I've put up this new site that allows people to review and rate all the software packages. I'll be using it to find out what people like and don't like and it will help me decide what's best for Behold. You can use it to find the programs that are right for you.
---
Discussion
I tweet a little. Mostly about genealogy, programming Behold, and a bit about chess and other stuff.
And I'm over at Google Plus (again mostly genealogy)
---
My Genealogy Pages
---
Jewish Winnipeg
---
Computer Chess - A Memorial to BRUTE FORCE
---
My Stars
---
Where I've Been

visited 19 countries (8.44%)
Create your own visited map of The World

visited 6 provinces (46.1%)
Create your own visited map of Canada

visited 23 states (46%)
Create your own visited map of The United States
---
... and Finally

My Home Page
What's New | Your Last Stop
My Family Research | My Genealogical Activities
Jewish Heritage Centre | Cem Photo Project | Jewish Winnipeg Links
Beginning Genealogy | Jewish Gen Links
GenSoftReviews | GEDCOM Search
Speaker Topics
Computer Chess | Game Viewer | Deep Blue | CC Books | Chess & CC Links
Cheryl | Brenna | Brittany
New Addams Family | Mummies Alive! | SOMA
Behold

You can reach me by e-mail at:
Copyright © Louis Kessler
All Rights Reserved