The New Addams Family

Links

Other Sites To Visit
Lonneke Bakx has a superb Fan Site in honor of Glenn Taranto. Of special note is her interview with Glenn.
Lost for a while, but now back is Stuart Manning's beautiful site called The New Addams Family Homepage. Of special note is his interview with Steven Fox.
For more about the cast and crew of The New Addams Family, check out The Internet Movie Database. Follow the links from there to find about the other work done by each of those involved in the show.
The best site about the Addams Family (all venues) is The Lurch Files by Cousin Itt.
If you want to discuss the Addams Family, the place to go is The Lurch Files Message Board.
Dad used to love the Munsters. Although its not the Addams Family, here is Dad's favorite Munsters Site: Munster Memories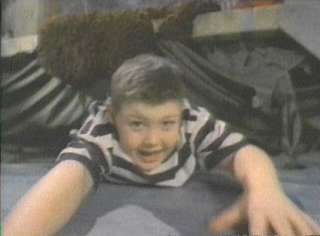 Addams Family stuff is available at:




Daddy's Page | Mommy's Page | Brenna's Page | Brittany's Page
Our Mummies Alive Home Page


You can reach us by e-mail at:

Disclaimer - The New Addams Family is the property of Shavick.
This content about the show is ours but the show belongs to them.

Copyright © Louis Kessler
All Rights Reserved